Oliver turned four years old!! And we had a blast chopping fruit, eating fruit, and becoming true ninjas.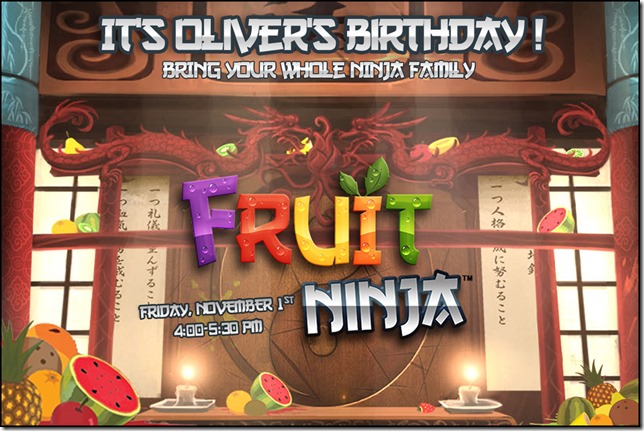 Here's how it worked:
Here's photos of the event and the friends that came: CJ and Laney, Katy, Bobby, Max, and Gabe Creasman and a friend that was at their house, and us.
Here's the cake and the cutest Bird in the world singing "Happy Bird Day!"